Whether it's a white Christmas or a Christmas in the Bahamas, nothing beats waking up on a nice Christmas morning and spending time with family. Christmas day is full of cheer and merriment. Kids are playing with toys while the adults are running around preparing for dinner.
These spiced Christmas tea recipes are perfect for cold mornings or even just an afternoon tea. They will taste delicious and the aroma will fill your house with Christmas joy.
This holiday season, why not add to the joy by grabbing your favorite Christmas mug and having a warm glass of spiced Christmas tea?
Why you should love spiced Christmas teas
Christmas tea is one of the best ways to get into the Christmas spirit. They're a healthy drink that can make those chilly December days cozy. They are also a great alternative to eggnog. The holiday season is full of Christmas parties and get-togethers.
Try bringing a spiced Christmas tea to a company potluck. We're sure it'll be a big hit.
Is homemade Christmas tea good for you?
Of course! Homemade spiced Christmas tea is a great way to have a holiday drink while staying under budget. There's so much versatility when it comes to spiced Christmas teas that you can make them as healthy or as unhealthy as you want.
For the most part, though, tea brewed at home tastes better and, unless you add a lot of sugar to it, is low-calorie.
Tea is one of the healthiest drinks out there. It's rich in compounds called polyphenols and flavonoids. They act as antioxidants and can help counteract the effects of free radicals in the body.
Antioxidants can even help fight inflammation, boost heart health, and reduce stress hormones.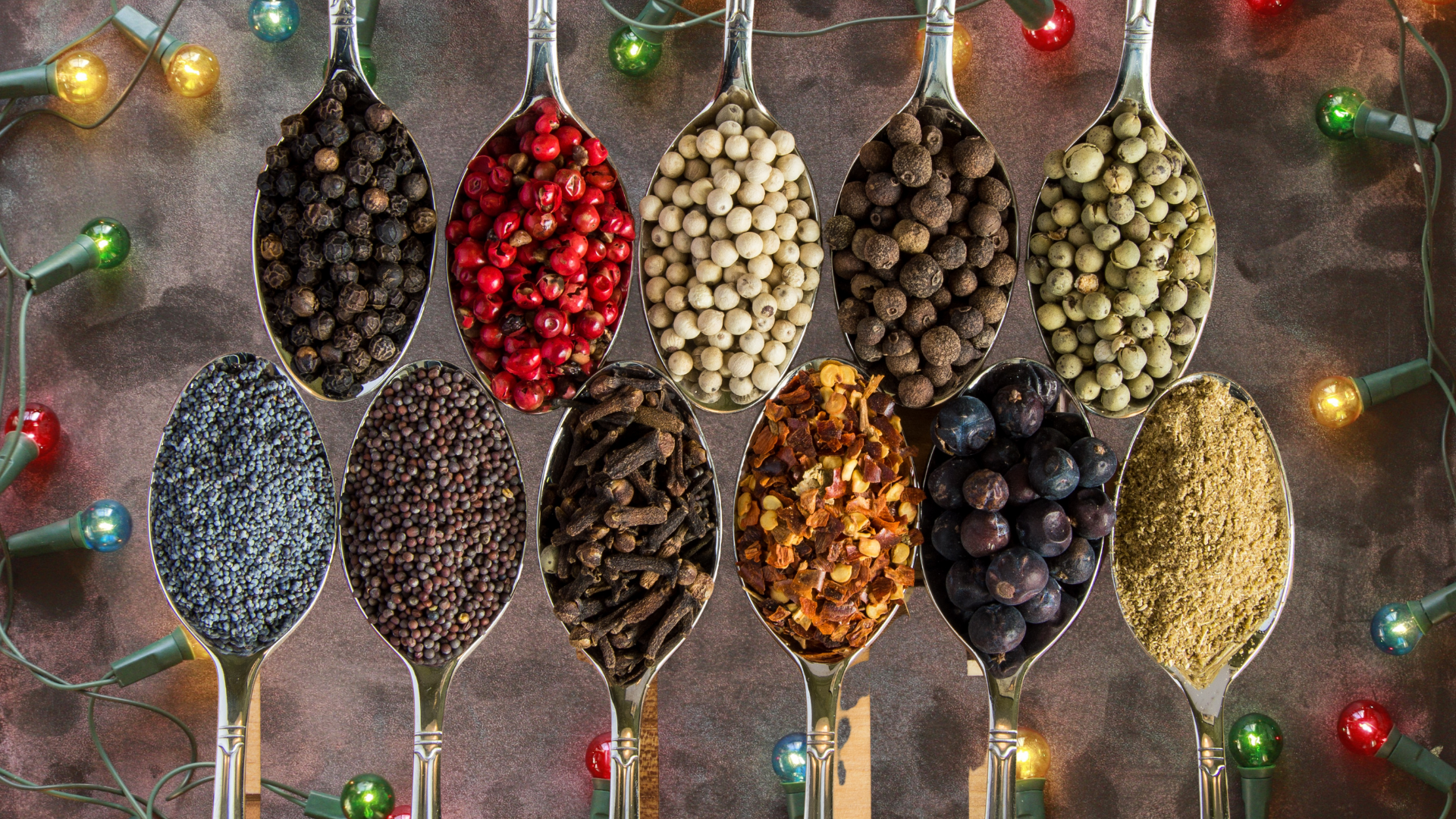 Common ingredients for your hot Christmas spiced tea
There's a lot of variety available to you when it comes to ingredients for your Christmas tea.
Water, preferably not tap

Fresh oranges

Fresh apples

Honey

Bay Leaf

Cloves

Cinnamon sticks

Nutmeg

Ginger

Allspice

Cardamom

Star anise

Sugar or Sweetener

dehydrated oranges or lemons make an excellent garnish
What type of tea is best for spiced Christmas tea? 
We recommend using black tea for most of your Christmas teas. The natural flavors of black tea are not too overpowering but still provide enough flavor to make it an enjoyable tea. It's a great base from which you can add all sorts of spices, from cinnamon sticks to oranges.
All of our recipes work whether you're using tea bags or loose-leaf tea in an infuser. Our teas here at Gold River Trading Co. are of the very highest quality. So you won't get dust particles or fannings in our sachets, and they contain all the same rich aromas that you would get from a loose-leaf tea.
All of our tea sachets are filled with whole-leaf tea.
Tips for making spiced tea
Let the tea infuse naturally. It can be tempting to speed up the process by squeezing the bag or swirling the tea bag around. But the added pressure can release bitter flavors into your tea.
Give the boiling water a minute or two to cool. Adding tea leaves directly into water that is boiling can burn the leaves.
If you like using a tea infuser, make sure you don't overstuff it. The tea leaves in the infuser will expand as they absorb water, and you want to allow room for that to happen. If you're making a large quantity of tea, we recommend using several infusers.
Try not to use tap water.
Make sure you use fresh spices. Spices that are older tend to lose flavor, so you may end up using more than you thought you would.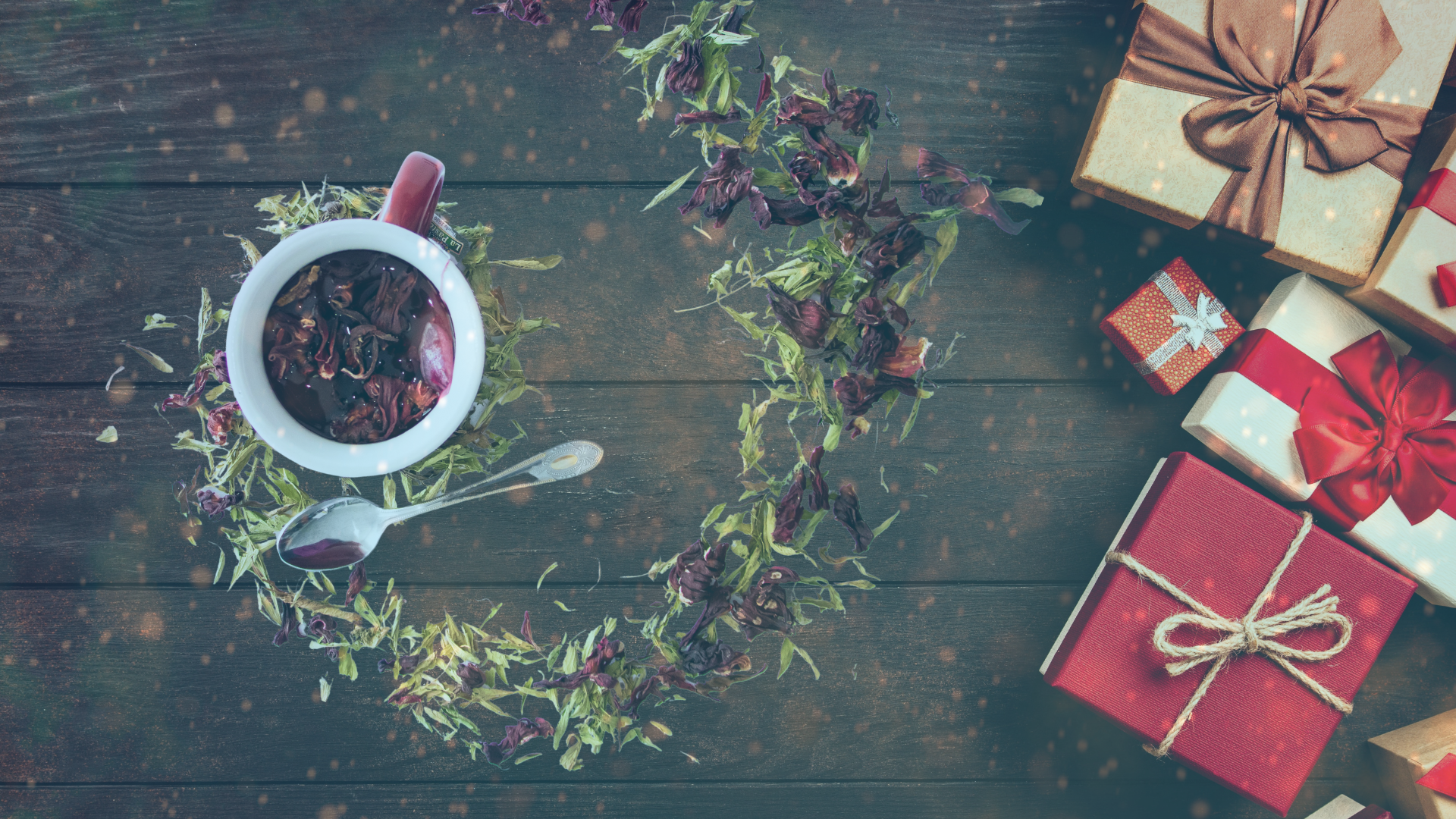 Christmas tea recipes
Here are some of our favorite Christmas tea recipes you should try.
Mulled Christmas tea
Mulled Christmas tea is the perfect drink for those chilly winter days, and it's incredibly easy to make. All you have to do is combine the ingredients into a saucepan with hot water. Let the mixture steep for 10-20 minutes, and then you'll have a nice spiced Christmas tea for you to enjoy.
Ingredients - For every tea bag you use
Three allspice berries

Three cloves

One teaspoon of crushed cinnamon

1⁄2 teaspoon grated orange rind

1⁄4 teaspoon grated fresh lemon rind
Steep for 10-20 minutes, then strain for a delicious mulled Christmas tea. It's that easy.
Spiced Christmas tea with fruit flavors
For a spiced Christmas tea that is also fruity try this recipe.
Ingredients
1/3 cup honey

1/3 cup minced gingerroot

Two cinnamon sticks (roughly 3 inches each), crushed

Two cups water

Eight cups pomegranate juice

Twelve of our 1776 American Breakfast Black Tea bags
Directions
Pour juice and water into a large saucepan and bring to a boil. Remove from heat and add tea bags and spices. Cover and steep for 8 minutes.
Discard tea bags and strain spices. Then stir in honey.
Serve your Christmas tea warm. And if you want, serve it with the additional cinnamon sticks as a garnish.
Alcoholic country-style Christmas tea
This is a rich recipe that makes a creamy and soothing Christmas tea. It's got all the decadence of a southern sweet tea with all the spices you want in a Christmas tea.
It also contains a decent amount of alcohol, so your Christmas tea will be a little extra fun this holiday season.
Ingredients
Eight cups of boiling water

Sixteen of our 1776 American Breakfast Black Tea bags

1/2 cup spiced rum

1/2 cup vanilla-flavored vodka

Two cinnamon sticks

2 cups sweetened condensed milk
Directions
Pour eight cups of boiling water into a slow cooker and add 16 1776 American Breakfast Black Tea bags. Steep for ten minutes.

Remove the tea bags. Stir in 1/2 cup of the spiced rum and vanilla-flavored vodka. Also, add two cinnamon sticks. Cover and cook in the slow cooker on low for 2 hours.

Stir in two cups of sweetened condensed milk. And then switch to the warm setting until it's time to serve.

Ladle into mugs and try garnishing it with cinnamon sticks
This is one of those recipes that's great for a Christmas party. People will love the tea and enjoy the little bit of booze that's in it.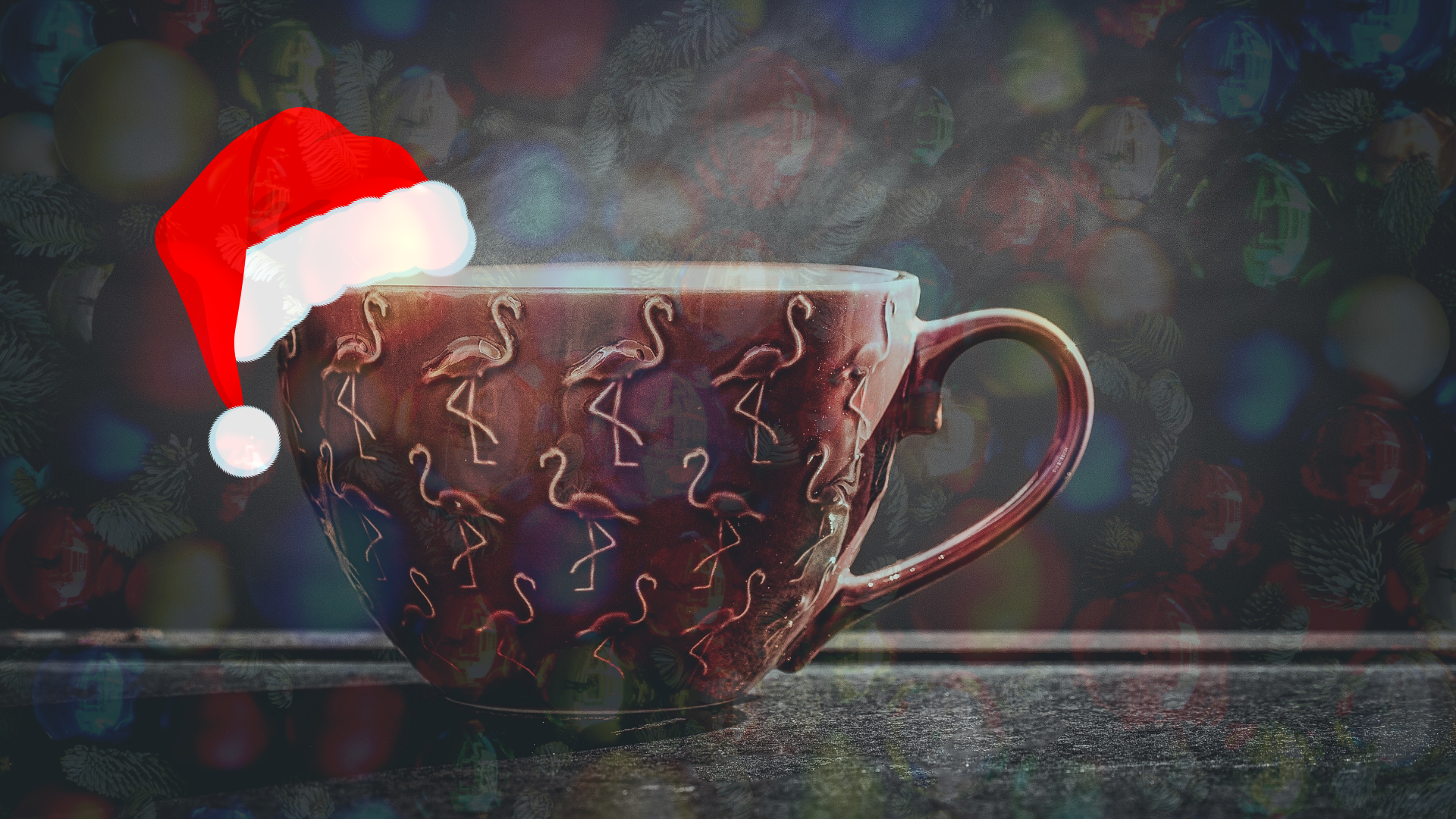 How to serve spiced holiday tea
Your Christmas tea should be served at a warm temperature. Try not to serve it too hot.
A great way to make sure your tea stays warm without getting too hot is to serve it in a crockpot. Set the crockpot to low and allow guests to serve themselves. Tea in a crockpot will stay good for several hours.
Don't serve your Christmas tea too late in the day. Unlike herbal teas, black tea contains caffeine. An 8-ounce serving of black tea contains between 40 and 70 milligrams of caffeine, which, while less than a cup of coffee, is still enough to keep someone up.
Serve your Christmas tea with sugary treats! It is the Christmas season, after all. There should be some delicious snacks.
More cozy drinks to try: